Amazon Brand
Pork Barrel BBQ Increased Sales and Jumped 60.5% in Best Sellers Rank with Google Ads and Ampd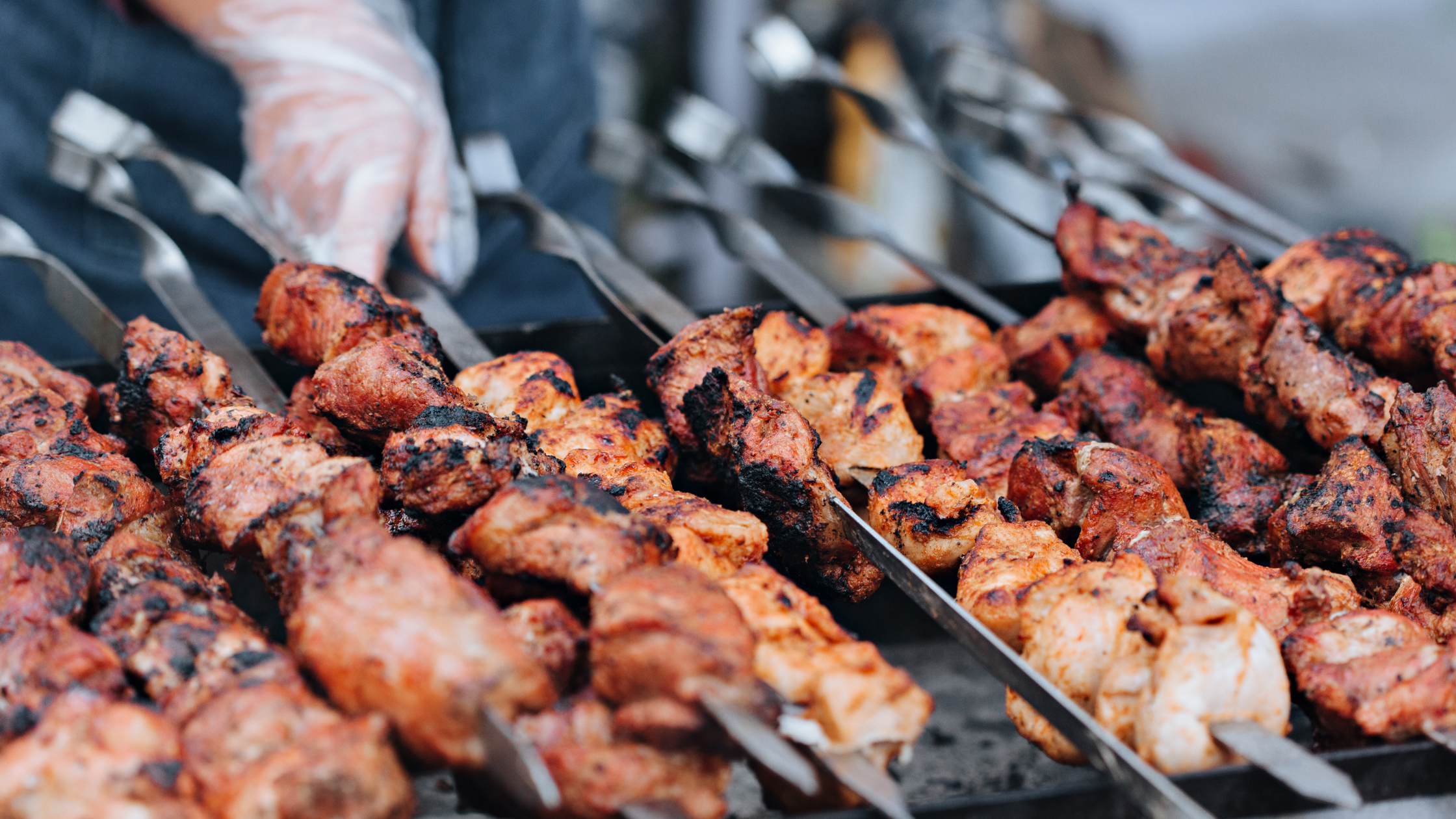 "Ampd worked with me to identify which products in my catalog were best suited for Google. From there, we ran Google Ads to our Amazon storefront and saw a big increase in our total revenue and on Best Seller Rank." - Brett Thompson - CEO at Pork Barrel BBQ
The Backstory

:
Pork Barrel BBQ, as seen on Shark Tank, wanted to increase their traffic, sales, and organic revenue. Their goal was to grow their brand's visibility on Amazon through Google Ads as a new way to market their products.
Challenges

:
Pork Barrel BBQ wanted to use a variety of advertising channels to boost their Amazon growth, but they knew they had customers outside the platform who they couldn't reach. They needed a solution to connect with those potential buyers and leverage the combined data of Google Ads and their Amazon sales.
Solution:
To address these challenges, Pork Barrel BBQ teamed up with Ampd and its proprietary technology to connect Google Ads data with Amazon Sales data and automate Amazon Attribution tagging for brands. With Ampd's easy-to-use platform, Pork Barrel BBQ was able to drive new customers on Amazon while monitoring Google Ad spend TACOS and the impact on total sales and rank. They optimized campaigns using valuable insights from their top-performing keywords, leading to direct sales on Amazon.
Results

:
By incorporating an omnichannel approach and filling their Amazon funnel with external traffic from Google Ads, Pork Barrel BBQ was able to drive a significant boost in efficient revenue, as seen below in this Ampd report.
This Product Performance by Channel report in Ampd reveals how Google Ads revenue (red line) and Amazon Ads revenue (yellow line) work together to engage potential customers and drive organic revenue (green line) and Total Revenue (black line) over time.
As Amazon Ads spend stayed steady, and Google Ads was added on, organic and total revenue hit all time highs.
Pork Barrel BBQ saw significant improvement in Best Sellers Rank on Amazon within specific categories during the initial testing period:
Jerky: Increased by 60.5% from #238 to #94

Meat and Seafood: Increased by 60% from #105 to #42
Conclusion

:
Teamed up with Ampd, Pork Barrel BBQ gained remarkable outcomes in their goal to connect with customers throughout their buying journey and increase sales. Ampd's technology was able to:
Automatically connect Google Ads data with Amazon Sales data

Streamlined Amazon Attribution tagging through automation, offering insightful metrics on campaign efficacy at a granular keyword level

Reveal how filling their sales funnel with Google Ads had impacted Total and Organic Sales

Gauged the elevation of their ranking through Google Ads
Overall, Ampd's innovative Google-to-Amazon strategy emerged as a potent marketing strategy for Pork Barrel BBQ, enabling them to expand their brand's presence and effectively engage their customers throughout their buying journey.
Want to unlock external traffic for your brand?
Sign up for Ampd, or book a demo!