Ampd is the
ad automation toolkit that amplifies efforts and ad dollars.
Since founding in 2015, the company's sole mission has been to empower e-commerce businesses. Ampd—originally operating as Metricstory and Keyword Genius—offers the fastest, simplest, and most effective way to launch, manage, and maximize Google Ads.
Ampd connects the end to end process—launching ads, growing and managing budgets, and improving results over time. Our artificial intelligence scores and suggests only the most effective ads and budgets, eliminating 90% of the effort in the usual complicated, time consuming, manual process of launching and managing ads.
The Name
Ampd is a play on words of "amping," or electrifying and charging, your results. Secondly is "volume amplification." Our goal as a company is to help you "get ampd."
The Colors
Simple and easy to understand with splash of boldness to signify the jolt of power we bring.
The Logo
AMPs = VOLTs/OHMs Imagine your volts doing more as we lower your ohms resistance and increase your volts.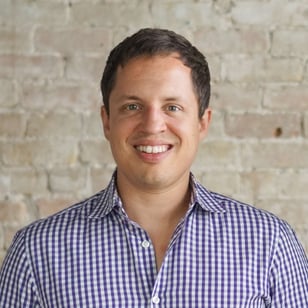 Joshua Gebhardt
Founder & CEO
Joshua is passionate about helping ecommerce companies wield data to optimize their work and amplify their results without adding overhead.
Prior to Ampd, he led strategy and sales for the #1 Google Analytics consultancy in the world, where he worked alongside CMOs and VPs at Fortune 500 companies. Raised in Hawaii, Joshua gave up surfing for the beautiful PNW where he now lives with his wife and two children.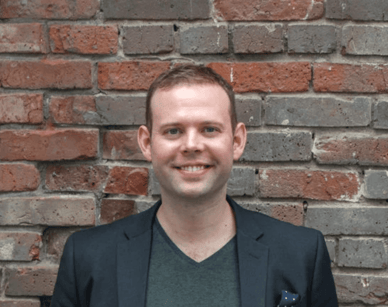 Brandon Nutter
Founder & CTO
Brandon, at his core, loves inventing. He is passionate about developing technology to help customers solve their biggest challenges.
Prior to Ampd, he was developing mobile SDK's to measure traffic on mobile apps. This gave him the inspiration on how he could expand this to deliver an even larger impact for companies. When he's not inventing at Ampd, he loves the outdoors and eating good food with friends.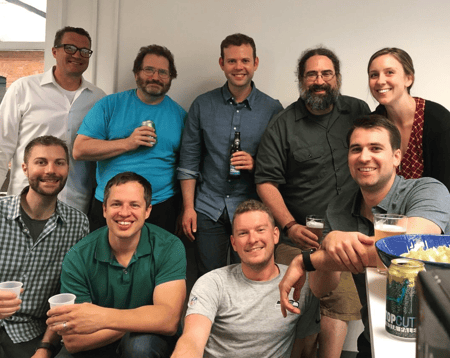 Join Ampd
We're a team who believes empowering humans to do more human work.
To learn more about what it's like to work at Ampd and browse our open positions, please visit our careers page for additional information.
Let's Get Started
Amplify efforts, amplify business