Agency Partnership
DC Cargo: Boosting Organic Search Performance on Amazon for a New Trailer Hitch Lock Product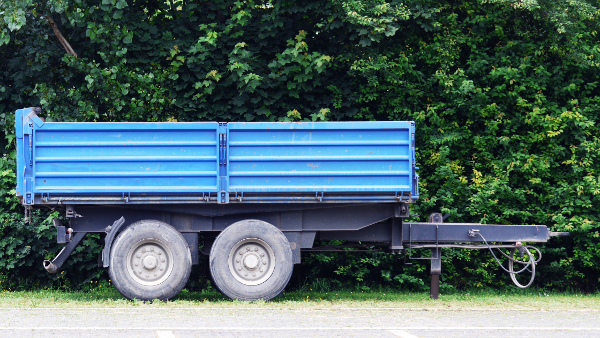 Background:
DC Cargo wanted to improve their new product listing's organic rank for Trailer Hitch Lock for RVs and Trailers on Amazon using the keywords "5th wheel lock," "fifth wheel lock," and "king pin lock." They wanted to expand their Amazon sales and organic presence by leveraging Google Ads as a new marketing channel. However, they needed to accurately measure the effectiveness of their campaigns by gaining visibility into Amazon Attribution.
Challenges:
DC Cargo faced difficulty increasing reviews and organic rank for their desired keywords without a proper strategy to drive external traffic to their Amazon listing. They required a solution that would connect Google Ads data with Amazon Sales data while targeting keywords strategically to improve organic rank.
Solution:
DC Cargo teamed up with Ampd, a company that utilizes its proprietary technology to effectively connect Google Ads data with Amazon Sales data and automate Amazon Attribution tagging for brands. With the help of Ampd's user interface, DC Cargo created a canonical URL targeting their desired keywords, which was formatted as:
https://amazon.com/"KEYWORD1"%20"KEYWORD2"%20"KEYWORD3"/dp/"ASIN".
DC Cargo tracked the organic search rank of the targeted keywords using the Ampd PRO Service, which enabled them to monitor the performance of these keywords. This, in turn, improved their Google Ads to Amazon and led to increased traffic to their new product listing.
Results:
DC Cargo saw a significant improvement in their organic search term performance on Amazon within the first few weeks of testing: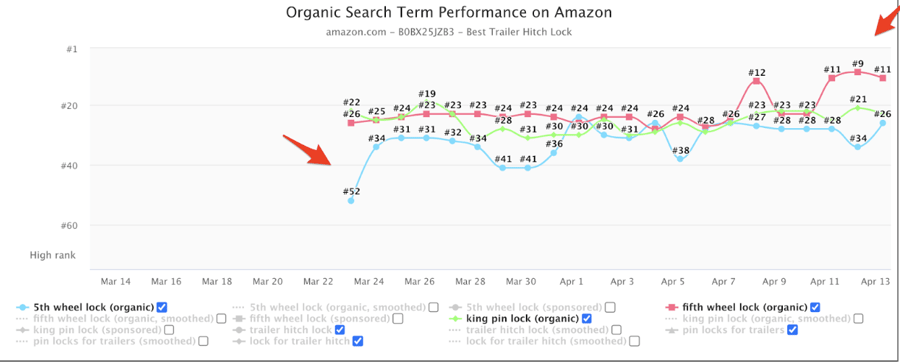 5th wheel Lock: Increased from #52 to #26
Fifth Wheel Lock: Increased from #26 to #11

Conclusion: Through their partnership with Ampd, DC Cargo achieved impressive results in their efforts to increase their organic search term performance on Amazon for their desired keywords. Ampd's Google Ads to Amazon approach proved to be a highly effective marketing strategy for DC Cargo, allowing them to expand their brand's presence on Amazon and achieve significant growth in their organic search performance on Amazon.
Want to unlock external traffic for your brand?
Sign up for Ampd, or book a demo!