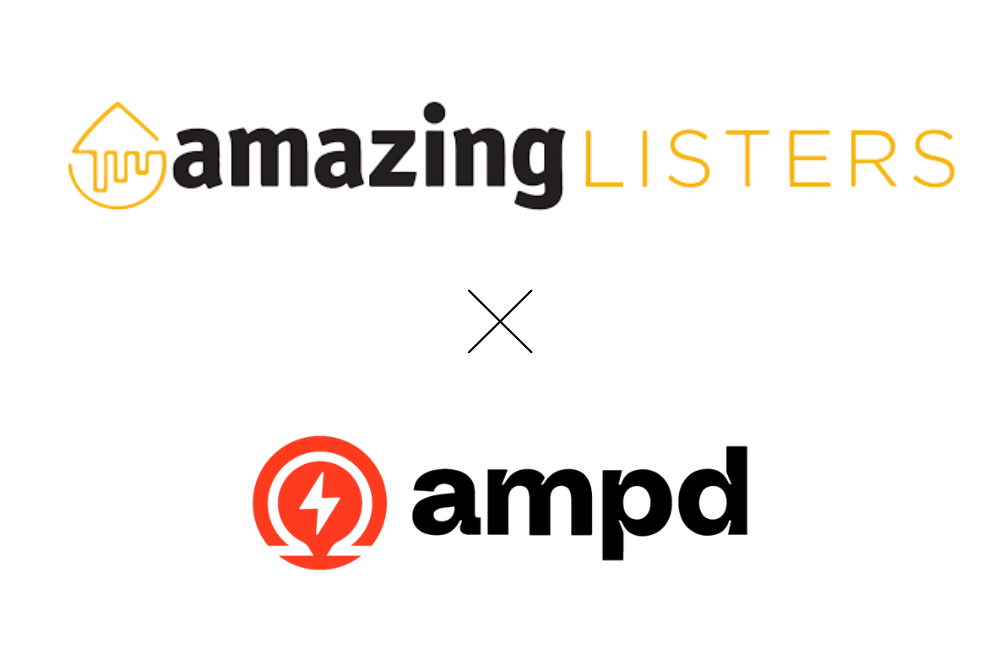 Ampd

&

Amazon Listers Team Up To Deliver a Full Funnel Marketing Strategy for Forest Leaf
The Backstory
Amazing Listers is an all-in-one service for Amazon brands, offering a range of solutions such as improving product listings, taking photos, creating graphics, getting reviews, and helping with Amazon Ads and other support.
They realized that using Google Ads for Amazon and leveraging external traffic the right way had the potential to increase revenue for their clients. So, they partnered with Ampd to try this out with Forest Leaf.
Forest Leaf is a wellness brand that provides natural and high-quality supplements to support people's health goals. They prioritize scientific research in their formulations and use ethically sourced ingredients. Forest Leaf is committed to transparency and strives to make a positive impact on its customers and the environment. Their supplements are safe, effective, and affordably priced, making them a popular choice for those seeking a holistic approach to wellness.
Enter Ampd
Ampd's innovative self-serve technology simplifies the process of creating a personalized Google Ads to Amazon campaign and incorporates Amazon Attribution automatically. By launching the most effective ad for the particular Amazon product, Ampd's proprietary technology accurately connects Google and Amazon data to identify the specific Google Keywords that drove "add to carts" and "conversions/sales".
This provides Amazon Sellers with tailored visibility and action clicks, allowing them to optimize their campaign's performance by focusing on the highest-performing keywords - all within a few clicks and without ever leaving Ampd.
Goals
By working together on Amazon tasks like Amazon PPC, enhancing product listings, and using Google Ads, the objective was to improve rankings, boost overall sales, attract new customers to the brand, and increase their lifetime value (LTV).
Being a supplement brand with the potential for repeat business, their Google Ad campaigns were designed with a focus on cost per acquisition, since they expected these new customers to become loyal, returning clients.
Direct Attribution Results From Google
Ampd ran campaigns for various products in Forest Leaf's supplements category, creating 12 campaigns with some generating an ACOS of 20% or lower when considering the 10% Brand Referral Bonus.
Thanks to the detailed keyword data provided by Ampd, these campaigns could have been further optimized for lower ACOS if required. However, Forest Leaf prioritized increasing sales volume as they knew these sales would lead to profitability with the lifetime value of these new customers.
Since Google Ads attracted new customers to the brand, Forest Leaf treated the campaigns as a cost-per-acquisition strategy, knowing that these new customers would likely subscribe for recurring purchases or buy again in the future.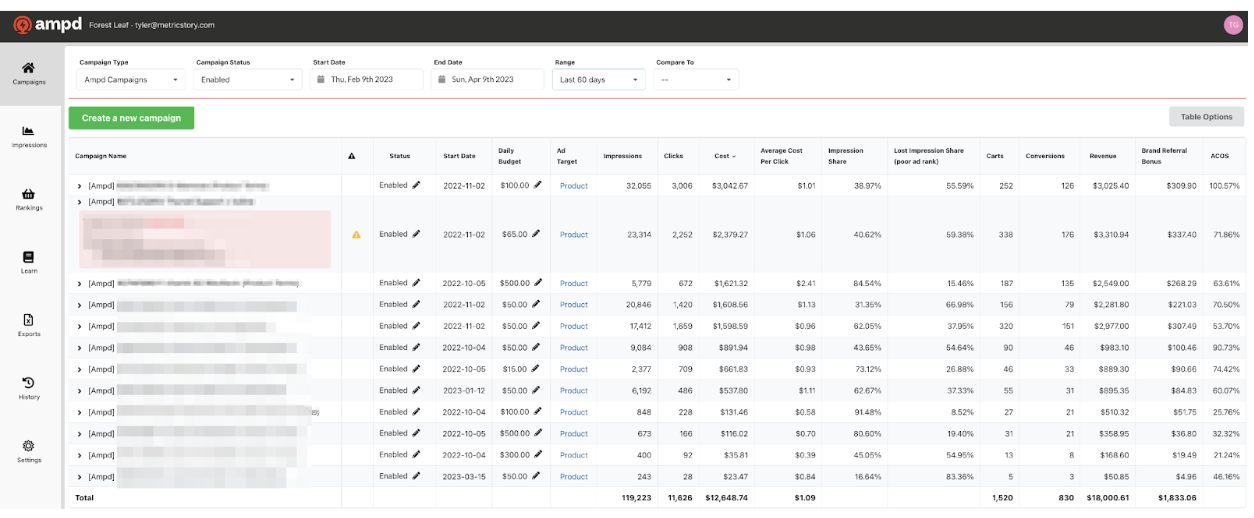 "In signing up for Ampd Pro, we at Forest Leaf, were easily able to take advantage of Amazon's Brand Referral Bonus and implement an omnichannel marketing strategy to drive new customers, fill the sales funnel and drive total growth."