Product delivery and unboxing is a crucial (and continuously growing) part of eCommerce business. Without the storefront and window displays that traditional retailers have to draw consumers in, some eCommerce teams have turned to packaging to provide their first impression and elevate their purchasing experience. A good product delivery presentation can help boost eCommerce sales, attract repeat customers, and build your brand.
The trend of unboxing videos is one of the fastest growing user-generated content on YouTube. According to Google, the amount of time people have spent watching unboxing videos just on their phones is equivalent to watching the movie Love Actually more than 20 million times (that's 2,900,000,000 minutes!). Unboxing has the viral potential of incentivizing brands to enhance packaging and create visually stunning assets that resonate with consumers. Not only is unboxing a trend, the user-generated content also spreads brand awareness and in-depth visual reviews that regular reviews lack. Unboxing offers brands across all industries tremendous benefit - combining share-worthy packaging with curated goods to encourage compelling user-generated content!
Even back in 2014, 62% of people watching unboxing clips were researching a potential product purchase. And, the influence of personalized product delivery is increasing. In 2015, 60% of consumers claimed that packaging affected their perception of a brand, and 68% said the same in 2016.
Brands taking the time to deliver products in a unique and personalized way are reaping the benefits. Customers will not only become long term customers but are also more likely share their experience which creates free advertising for your company.
Unsure of where to start with personalizing your product delivery? Here are some of our favorite tips and examples.
1. Personalized Thank You Notes
Authentic customer appreciation is the simplest way to build a strong relationship with your customers. But, despite being so easy, very few companies actually take the time to thank their customers genuinely. Consequently, companies that do not show appreciation lose out on valuable loyalty and word-of-mouth marketing which can set them apart in the competitive world of eCommerce. According to a 2017 McKinsey & Company study on customer retention over 90% of customers who are dissatisfied with your customer service experience will not come back. To create brand loyalty you must show your customer that you care about them.
Personalized thank you notes don't have to be complicated. The process should be repeatable. Whether you are sending a thank you note in every package or sending out swag every now and then, the process should be simple enough that customer appreciation can be a regular part of your company's sales and marketing strategy.
To write an effective thank you note:
Narrow down your audience. Maybe writing to every customer is unrealistic, but can you commit to writing during the holiday season? Or around customers' birthdays? There are a million ways to segment your audience to make it more manageable.
Set a budget. Thank you notes don't need to be expensive or elaborate...as they say, "it's the thought that counts!".
Be human. Thank you notes help convey the personal side of your brand, so be genuine in your messaging and include personal touches as it makes sense.
Authenticity is key. Thank you notes should be straightforward and genuine. In other words, avoid thanking your customer and asking for a favor like reviewing your product on social media or buying more stuff - this will make you sound insincere. In the end, customers do not have a high bar for thank you notes.
A great example of a personalized thank you note is from Chewy. The company handles tens of thousands of orders each week Chewy still finds time to write hyper-personalized notes including the customer's name and even one of the products they bought. Chewy's social media mentions are flooded with pictures of handwritten cards and appreciation for their personalized customer service.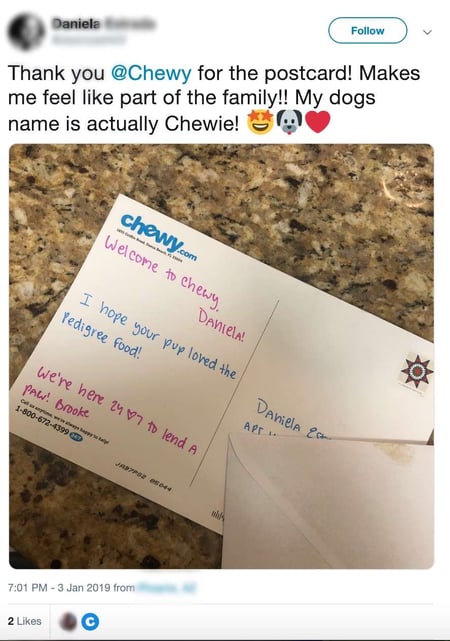 Source: Twitter
2. The Packaging Itself
Since you've already paid for shipping and the box, why not make the packaging itself an experience? Ditch plain brown boxes and packing peanuts and opt for branded boxes, custom tape, and other custom packing materials.
A custom unboxing experience is one of the most cost-effective ways to give a customer something to look forward to and perhaps share on social media. They are already excited when the product arrives so with just a little more effort both using and receiving the product can create repeat customers.
The popular "no makeup" makeup company Glossier has custom packaging down to a T. Each order comes in a minimalist box with custom packing tape so you instantly know that your Glossier products are inside. The inside of the box is light bubblegum pink with a cute message on the lid. The products are packed their signature pink zip-pouch with a free postcard and a set of fun stickers. Glossier customers love the personalized unboxing experience so much that there are more than 73,000 Glossier unboxing videos on YouTube.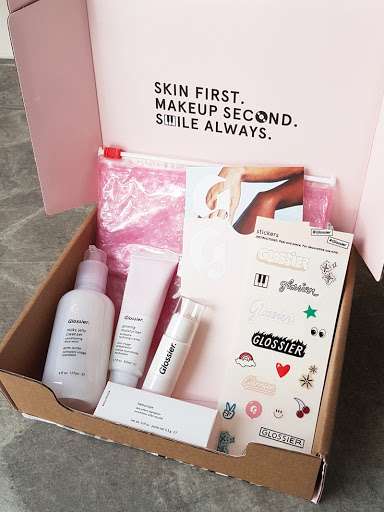 Source: Instagram

Another example of great packaging is MeUndies. MeUndies specializes in printed and colorful underwear for men and women. To match their fun products MeUndies ships all orders in matching packages. MeUndies' branded packaging encourages customers to share their orders on social media even without the company specifically asking the customer to do so. On Instagram #MeUndies has nearly 20,000 posts of customers raving about their orders.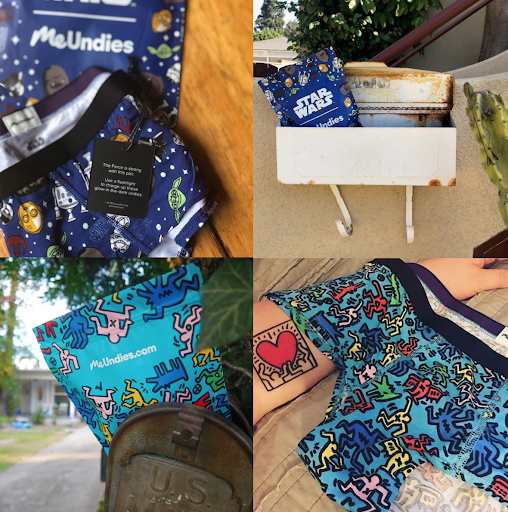 Source: Instagram
3. The "Extras"
Everyone loves free samples! Tossing in a small gift to thank a customer for their business is often an effective way to gain repeat customers. However, to be successful you'll want to make sure your gift or sample is actually useful or memorable. To encourage repeat purchases, free samples should showcase something the customer hasn't tried yet. They also should match the customer's profile as much as possible so that are inclined to purchase it in their next order.
Sephora's free samples strategy is a perfect example of a personalized product delivery service. With every Sephora order, customers can pick at least two free samples (often more than two during sales and the holiday season) from a list of about twelve products ranging from skincare, to fragrance, and makeup. By allowing the customer to choose the free sample, the likelihood that the customer will use, and later buy, the product increases.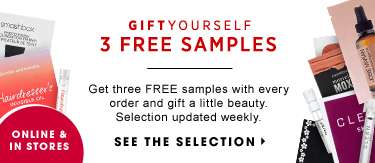 Source: Sephora
Another freebie to explore is package inserts or other cheaper extras to promote your brand - items like stickers can provide long-term value if they're designed well and customers choose to display them on reusable water bottles, cars, or laptop cases. Package inserts can be as simple as upsells, customize coupon codes, or how-to manuals.
4. Share User Generated Content
Creating packaging and unboxing experiences that are #instagramworthy can pay off in spades - providing your brand with tons of free content and a way to show customer appreciation when you share their posts. User-generated content is especially valuable because your customers on social media love exposure to grow their own followers and likes.
Likewise, sharing user-generated content is an effective marketing strategy. Small businesses with a limited marketing and advertising budget can benefit from this type of customer engagement because it creates a bond between the customer and company but also gives your company credibility. According to a study done by Ad Week, user-generated content had 50% higher engagement, and 85% of consumers said user-generated content has more of an impact on their opinion of a company than branded photos or videos.
One company that is especially good at rewarding their "superfans" through sharing their content is Aerie, a lingerie retailer and intimate apparel sub-brand owned by American Eagle Outfitters. The brand's philosophy is all about transparency. The company models are not only racially diverse but body diverse reflecting the brand's "Real You" theme. Their #AerieREAL campaign incorporated customers' own pictures wearing Aerie products and using the campaign hashtag. The company engages with customer posts on social media and encourages users to share their story of what makes them live their best life by using the hashtag #AerieREAL on Twitter, Instagram, Facebook and other social media platforms.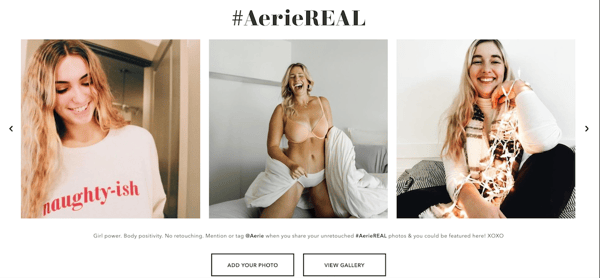 Source: Aerie
In the end, there are so many ways to thank a customer and transform your product delivery into an experience. Customers, and people in general, appreciate a sincere thank you but know when a company acting disingenuously. However you decide to thank your customer or create a memorable unboxing experience, it must be personal, thoughtful, and genuine. As a result, you will build a better and stronger relationship with your customers - elevating your brand and placing you ahead of the competition.