With the holiday season just around the corner, brands are all thinking about how to generate the most sales during Black Friday and Cyber Monday. Like any promotional event, holiday sales are a great way of finding customers to meet immediate goals. However, it's important to think of the years ahead and answer an even more important question: how can they gain loyal customers to ensure continuous sales, and increased lifetime value (LTV), for the future?
According to a recent Invesp survey, it's five times more expensive to acquire a new customer than retain an existing one. Holiday deals are a great way to help first-time customers get a feel for your service or product and encourage customers to return later. The team at Metricstory has collected a few ideas on how to do just that and turn your holiday shoppers into loyal customers.
1. Reward holiday shoppers with an exclusive loyalty program
Whether it's a "Buy 10, get 1 free" or a credit card that comes with a special discount, loyalty programs are a proven way to encourage customers to shop more than once. However, when it comes to holiday shopping, we recommend developing an exclusive loyalty program for holiday shoppers only. While the promotional timeline may be limited, your creativity doesn't have to be.
For instance, Starbucks for Life is a holiday rewards program designed specifically around the holidays. Customers are encouraged to buy coffee and unwrap digital gifts to receive a special offer at the end of the campaign.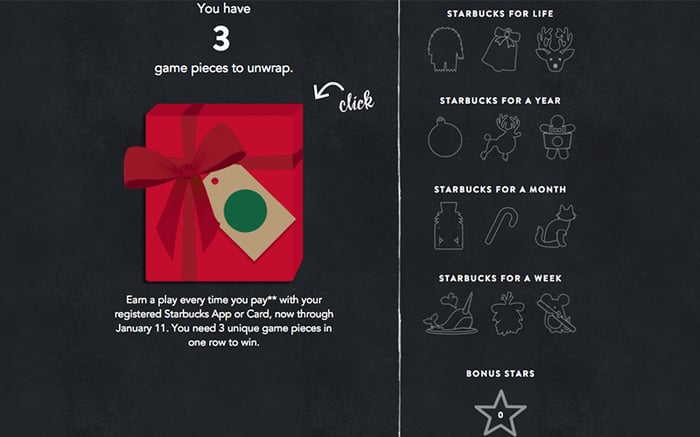 Similarly, Expedia's 2014 Santa Flies Coach rewards program encouraged Expedia users to donate to charity, all the while receiving bonus points to use later.
2. Personalize the shoppers' experience
Creative ideas galore! According to a Personalization Check Report by Accenture, 75% of consumers are more likely to buy from retailers that personalize their content. We challenge you to go one step further and personalize the physical content of your shipments, too.
By proving a more immersive and rewarding shopping experience for holiday shoppers, you have a higher chance of being remembered after the season is over. Including personal notes in your shipping packages, a recommendation for the next purchase or even a mystery gift that aligns to the particular customer's preferences is a great extra touch. And, although it may take a higher time investment, you will be able to establish three things: a memorable customer experience for a new customer (and then, a returning one), a referral from said customer to a friend, and a great opportunity for organic social media and PR buzz.
3. Go beyond the holidays
The United States holiday season spans from early November until the end of December, but that doesn't mean it's the only time to connect with your holiday shoppers. As the season wraps up, make sure to strategize how you want to nurture your shoppers using content strategy and outreach. Сreate a new segment in your email database and plan your content production messaging specifically for that segment. Then, as the year begins, stay consistent in your outreach cadence, including email, social media, and other tactics that offer perks beyond holiday discounts.
4. Become a mentor, not a seller
73% of shoppers claim they make purchases after reviewing valuable content produced by the company in question. Valuable content encompasses blogs, reviews, and product descriptions that help address customer issues and preferences, simultaneously demonstrating your expertise in the space. YETI, for example, does an excellent job of curating Stories that resonate with the outdoor enthusiast and highlight their products in a very personal way.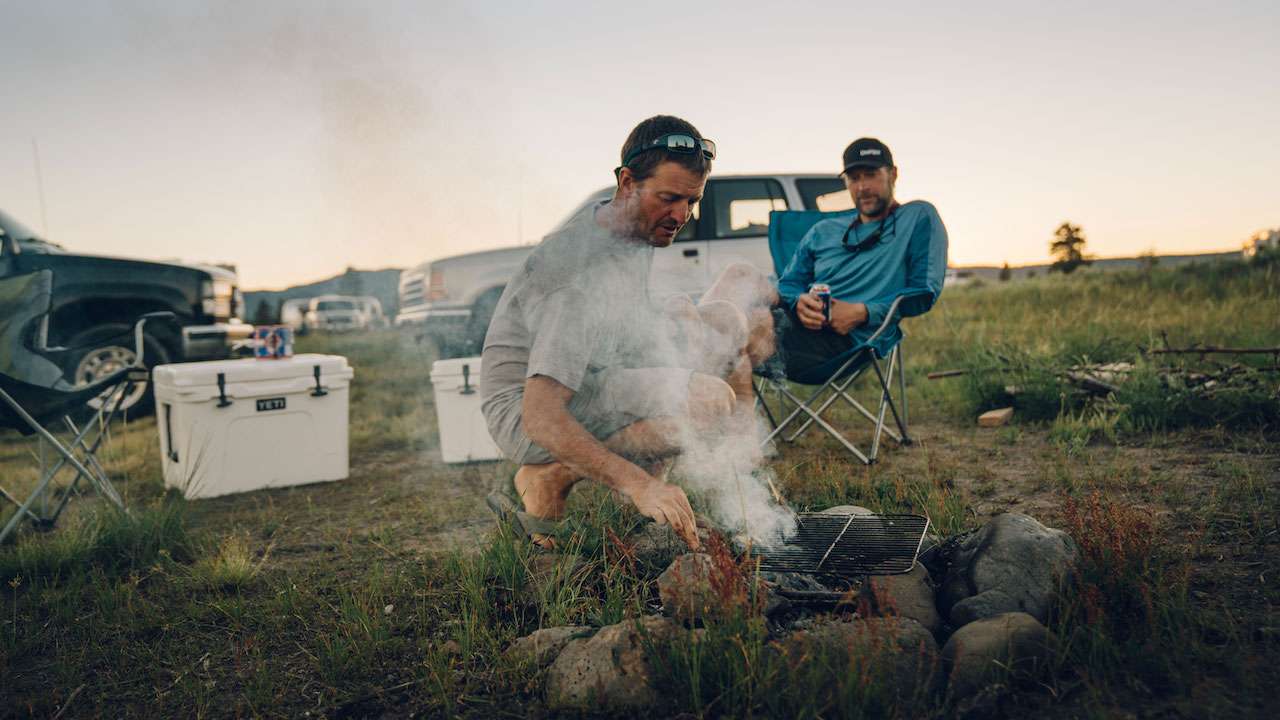 Another 70% of shoppers say if they find marketing content useful and valuable, they will revisit the company's website without the need to make a purchase, but as loyal readers. Many internet searches start with an individual looking to solve a problem or answer a question; thus, if a site or a brand offers consistently helpful solutions through their content, the site visitor is more likely to recall the brand as a helpful resource.
5. Monitor your results and apply changes
One of the benefits of today's analytics technology is the ability to make actionable conclusions and predictions. For instance, Metricstory's robust solution can analyze millions of combinations of data per day and provide companies with ideas for improvements and growth. So as you think about your strategy for retaining holiday visitors as long-term customers, keep a close eye on your metrics. By taking the time to see what works and what doesn't, you can get a full picture of your customer's behavior, preferences and shopping habits to improve your marketing strategy for the upcoming months.