Customer Use Cases
The Power of Keyword Level Data
With Ampd's Attribution, Sellers can now create Google Ad campaigns and see which keywords generate sales and which ones do not drive sales. This allows Sellers to test, review the data and improve ACOS over time.
Some keywords are more efficient than others
This customer had an overall campaign ACOS of 87%, but Ampd's data revealed some keywords converted as efficiently as 7%. With this data in hand, this Seller is able to pause less efficient keywords and funnel more budget into the high performing keywords.

Improve ACOS through testing
It is important to test a variety of keywords to see which keywords convert, but more importantly to learn which keywords do not convert.
This seller was able to push ad cost into multiple keywords and once they had enough data to distinguish between the winners and the losers, they were able to improve ACOS.
This screenshot, shows they had a 176% ACOS while testing keywords over the first 45 days of their 60 day test.

After testing
After testing keywords and pausing the inefficient Google keywords, they were able to focus their budget and improve their ACOS to 56%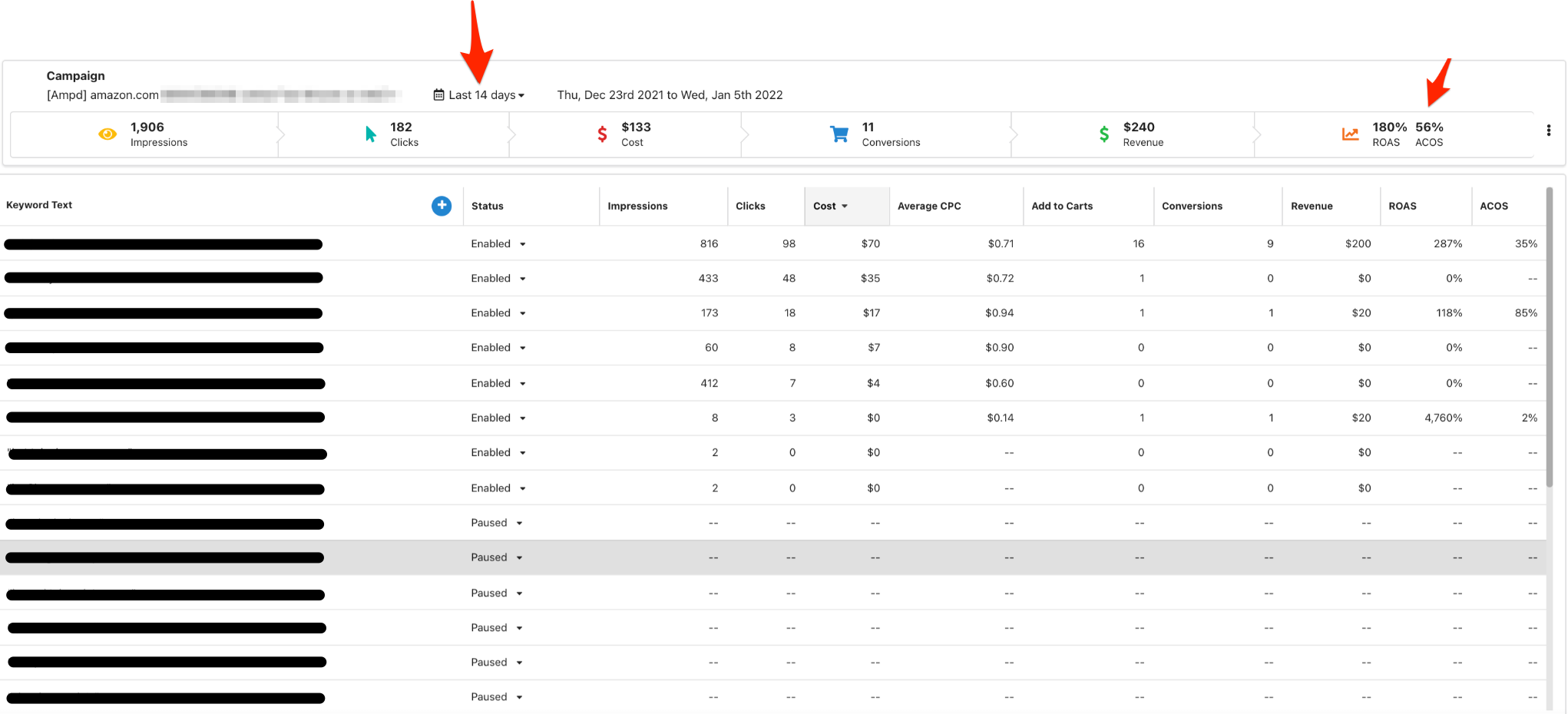 Pause Inefficient keywords
This Brand has three keywords with ACOS below 65%, but two keywords have cost them $32 and $52 each without generating an "add to cart" or conversion. By simply pausing these keywords, they can improve the ACOS on this campaign and funnel more ad collars into strong keywords.