Introducing
Amazon Storefront
Landing Pages
Storefront campaigns convert 2-3x better than Product Listing Pages
Insulates you from your competition
Provides more buying options for the customer
Lead with your brand and educate the customer before purchase
Transactional Storefront Landing Page
Tired of competition stealing customers from your product listing page?
Differentiate yourself from your competition
Provide more buying options for your customers
Lead with your brand and educate customers before buying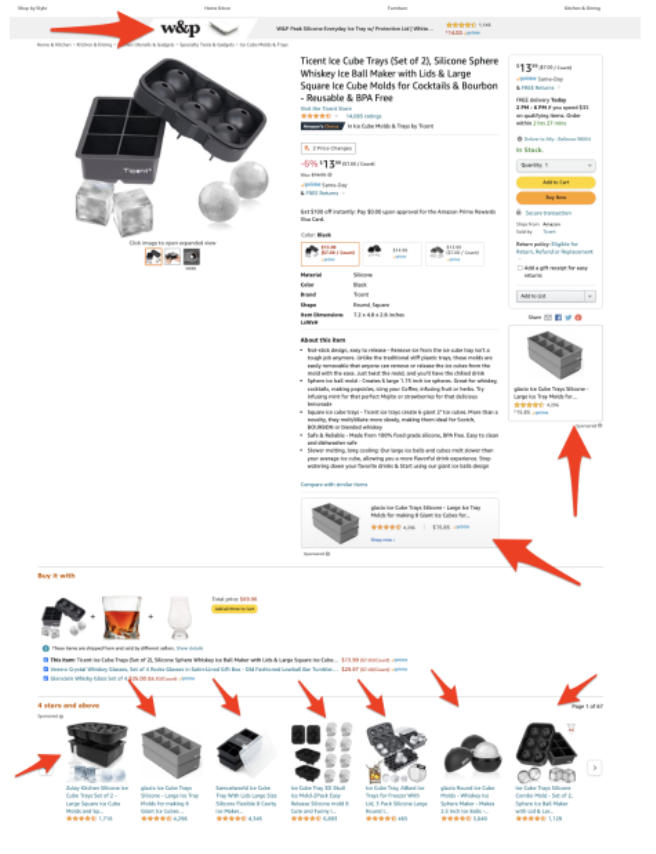 Ampd technology already helps Sellers identify strong Keywords and build quality ad copy, and now we are introducing Ampd storefronts to build custom, high converting landing pages.
Ampd Storefronts are transactional Amazon Storefront pages, giving Sellers the best chance at converting off Amazon customers
Google Ads Success
Components to Strong Google Ad Performance
Product-specific and defining keywords
Powerful ad copy that qualifies your customer
Optimized landing page that SELLS your product to your ideal customer
Bonus: Gain brand followers and start sending them direct messages to improve the lifetime value of your new customers
How to get started
How it works

Upon signing up, Seller will receive a welcome email from Ampd
Provide Ampd access to Amazon Ads and which ASIN(s) to be featured

Ampd builds transactional page(s) that are designed to convert customers
Beholden to Ampd TOS, Ampd Storefronts are transactional Amazon storefront pages.When a Brand registered Amazon Seller signs up for an Ampd Storefront package, they will receive a welcome email from info@ampd.io asking for permissions to the Seller's Amazon Seller Central account.
Once the Seller provides access to Seller Central and responds to Ampd's email confirming access has been granted, Ampd will follow up asking for additional access including "View/edit access for Storefronts, Ads, A+ Content and Video creative.
Seller will also share the ASIN(s) they want the landing page(s) created for. Page(s) can be created for a single featured ASIN or for a category of ASINs.
The Seller will confirm via email when they have granted these permissions.
Ampd's design team will create a first draft of the page(s) and send in preview mode to the Seller for review prior to publishing live.
Communication will be done via email with 24-48 hour response time.
Ampd welcomes feedback prior to publishing the page(s) live, however Ampd knows what strong transactional storefront page(s) include as we have seen millions of interactions on storefront pages and we know what designs converts the best. Please note, Ampd Storefronts is not an ongoing service. Ampd will create the page(s) and once approved, the design engagement will end.