Ampd Ads
Ampd is here to help you create, launch, and maximize effective Google Ads for free.
If you're already set up in Google Ads or need to begin from scratch—no worries, Ampd will walk you through the steps needed to ramp up in your journey toward efficiently making money with your ad spend.
Just sync Ampd with your shop to get started and get up to $150 in Google Ads credit.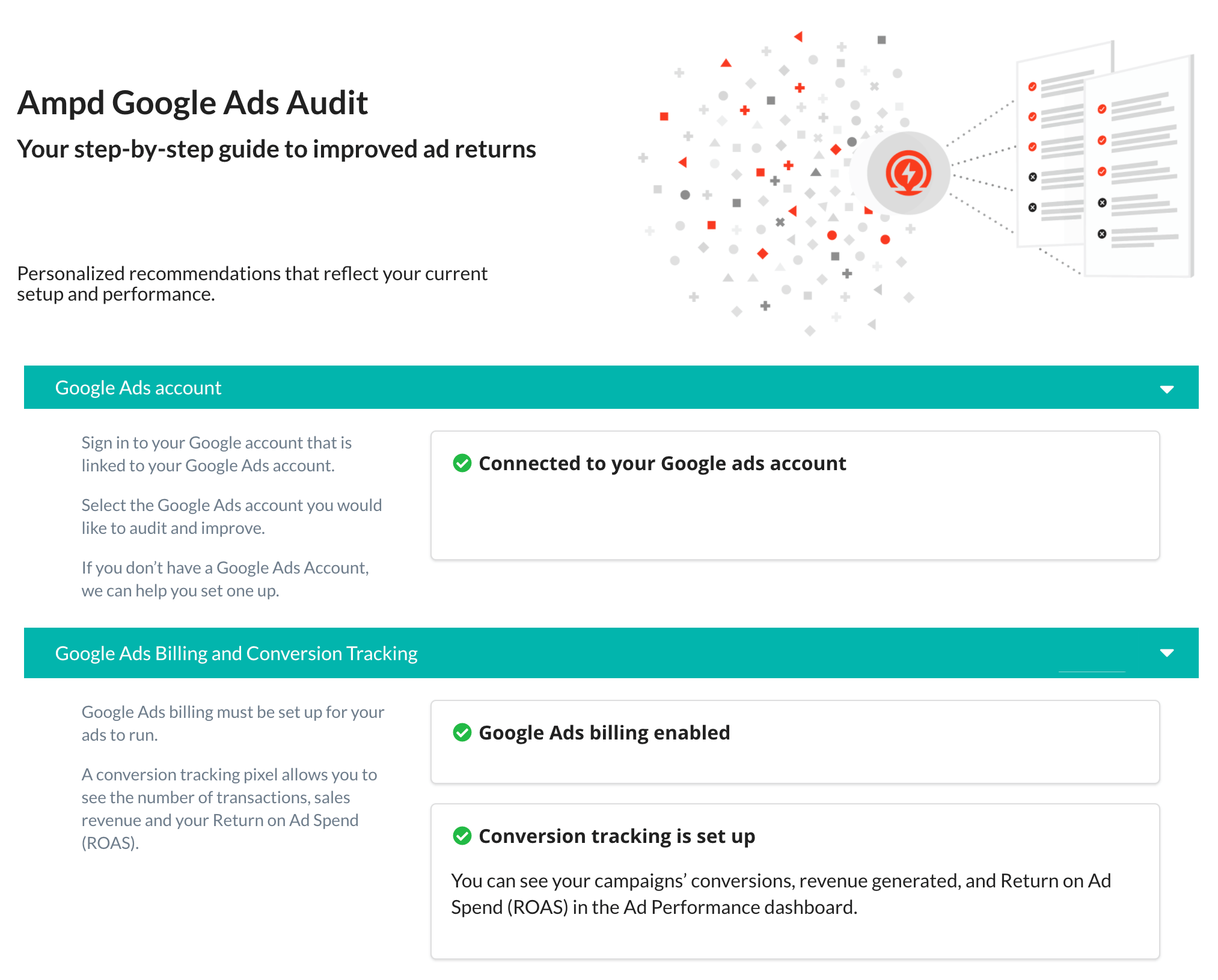 What's Included
Aside from our free Google Ads Audit to take stock of where you are in your journey and learn the best next steps, Ampd helps you see how your campaigns are performing and provides ongoing recommendations on how to improve.
Google Ads assessment and action list
Integrated Google Ads education
Launch one site wide campaign
Ad performance dashboard reporting
Up to $150 in Google Ads credit for new accounts

Walkthrough prompts and videos

Guides to tracking conversion and revenue
Launching effective campaigns with a few clicks

Education on amplifying success
Ready to start?
Click the button below to get Ampd.